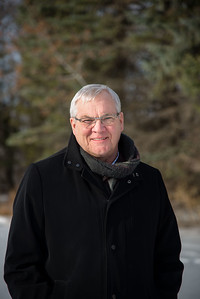 Laurie Beachell
Laurie Beachell was the National Coordinator of the Council of Canadians with Disabilities (CCD) for over 30 years. He retired in 2015 and now lives on the family farm just outside of Winnipeg, Manitoba.  Laurie remains keenly interested in work related to defining substantive equality as it relates to disadvantaged groups.
During his time with CCD, Laurie facilitated the process through which the leadership of CCD provided instructions to counsel on a large number of systemic discrimination cases. He coordinated the gathering of information about the potential benefits of proposed Charter litigation in support of CCD's applications to the Court Challenges Program and ensured a level of awareness and understanding amongst the broader community of persons with disabilities concerning cases in which CCD was involved.
Laurie will draw on this experience to assist bakerlaw and its individual, group and organizational clients, to maintain effective communication and input concerning complex litigation. He will assist in coordinating and formulating the initial litigation goals and objectives. He will also assist the firm's clients to communicate these goals and objectives to the broader community to ensure, to the extent reasonably possible, the client[s] is/are aware of the relevant experience of others and advances the shared aspirations of the broader equality seeking community.
Bakerlaw is pleased to have Laurie on our team!